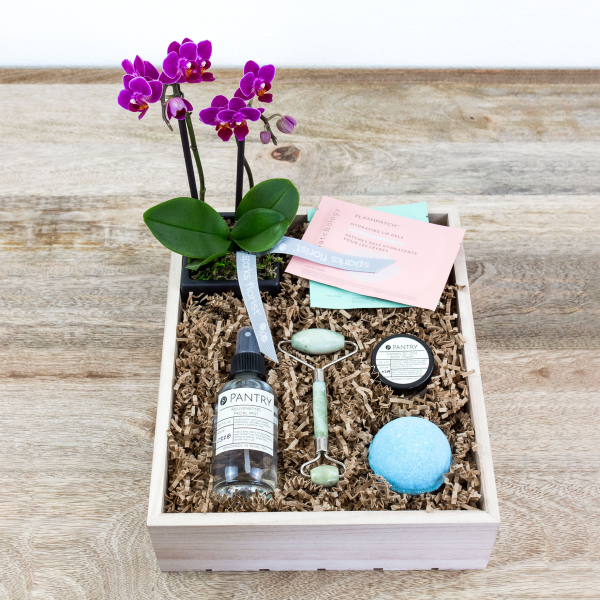 Relax & Renew Gift Crate - Small
G19-06D
Set the stage for an indulgent moment of relaxation and renewal for both the mind and body. This spa-day-at-home gift crate features a jade facial roller to tone and calm your skin, luxurious Local Soap Opera bath bomb, Pantry Products' small body scrub and facial mist, and a lip and eye mask duo from Patchology. Top it all off with a live mini orchid plant, this gift is the ultimate in self care.

Small (as shown) is approx. 10"H x 12"W

Select our Large size for a bigger presentation.

Recommended Final Touches
Veuve Clicquot Champagne

No Thanks
As Shown $100.00


Shortbread Cookies

No Thanks
Chocolate $6.50
Vanilla $6.50

Note: This product is for Local Pickup/Delivery only!
Sorry, this product is currently unavailable!