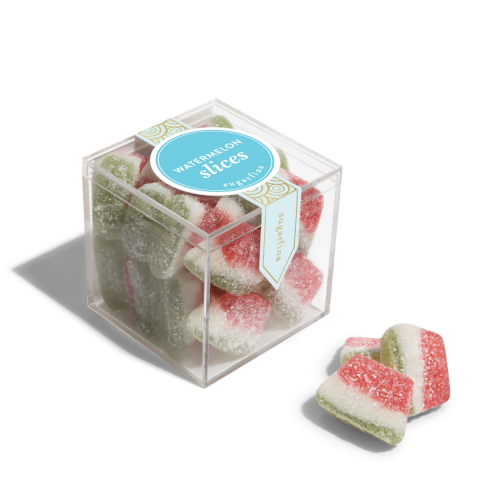 Sugarfina Watermelon Gummy Slices
R1968
Taste the sweet summer flavor of fresh and juicy watermelon with a delicious sour twist. These treats from Sugarfina are fat-free, gluten-free, all-natural and arrive in a polished and perfect cube for presenting as a gift.
Small cube (as shown) is 3.4 oz.
Note: This product is for Local Pickup/Delivery only!
Sorry, this product is currently unavailable!